Industry Design Council was established by Winston Churchill's wartime government in December 1944 to support Britain's economic recovery. The Council of Industrial Design had the founding purpose of promoting 'by all practicable means the improvement of design in the products of British industry'.
Now 75 years later, our purpose and activities have evolved to meet the economic and social needs of the day. However, from our early focus on elevating the UK's industrial design standards in post-war Britain to our current work tackling complex socio-economic challenges, we've always championed design and its ability to make life better for everyone. In 2011, Design Council was merged with the Commission for Architecture and the Built Environment (CABE). This extended our remit to include design in the built environment, and its ability to help shape healthier, more inclusive places.
We aim to inspire new ways of thinking drawing on design tools and techniques, encourage public debate and inform government policy. We build on the successes of our past to improve life today and help meet the challenges of tomorrow.
Browse through our timeline below to learn more about the work of Design Council and design's historical contribution to the UK.
Design Council's purpose is to make life better by design.
We are an independent charity and the government's advisor on design. Our vision is a world where the role and value of design is recognised as a fundamental creator of value, enabling happier, healthier and safer lives for all. Through the power of design, we make better processes, better products, better places, all of which lead to better performance.
Design that works for all
Values and behaviours in our Design Council community
Useful resources and organisations promoting equality and justice in design
Our experts specialising in inclusive design
Values and behaviours in our Design Council community
Inclusion is central to our work at Design Council. It is embedded into our culture, and we create safe spaces for us as colleagues to reflect on our own advantages and unconscious bias, and to allow time to diversify our networks and build trusted relationships with people with different perspectives. We have equality, diversity and inclusion on the agenda at all partnership mobilisation meetings. 
We have an open, transparent and actively welcoming recruitment process. All employment opportunities, including those for trustees, colleagues, and Design Council experts are advertised in an open recruitment process and we promote flexible working arrangements to encourage further diversity. We carry out equal opportunities monitoring in all processes and work hard to ensure our inclusive approach encourages all sections of society to apply to work with us, including offering flexibility in terms of working arrangements. 
We are an equal opportunity employer committed to a policy of treating all our team members and job applicants equally. We take all reasonable steps to employ and promote team members on the basis of their abilities and qualifications irrespective of their age, disability, gender reassignment, marriage and civil partnership, race, religion or belief, gender or sexual orientation (protected characteristics). We appoint, train, develop and promote on the basis of merit and ability to carry out the requirements of the job. We do not tolerate discrimination, harassment or victimisation on the grounds of any of the above protected characteristics. Such behaviour may be considered as gross misconduct and may result in summary dismissal. 
We have an aspiration for our core team to reflect the national census figures on gender, ethnicity, sexual preference, disability and social class. 
We have recently refreshed our Design Council expert network with representation across geographies, ethnicity, gender and disability. 
Design Council is a Royal Charter charity that works in the public interest. Our registered charity number is 272099, and our premises are Eagle House, 167 City Rd, London, EC1V 1AW.
We are guided by the following objectives:
The advancement of British industry and public services by the improvement of design in their processes, products and services.
The protection, enhancement, improvement and revitalisation of the natural and built environment (including architecture).
The advancement of the education of the public in such subjects and in subjects relating to sustainable development and sustainable living.
To promote study and research into the value of design and to actively disseminate the results to the public at large.
For Design Council sustainable development means development which meets the needs of the present without compromising the ability of future generations to meet their own needs.
We are governed by an unpaid board of trustees. They set our strategic direction, monitor the delivery of our objectives, and uphold our values and governance. They also guide, advise and support our Chief Executive, who leads the senior management team towards achieving our vision and purpose. The Chair of the board of trustees is Terry Tyrrell.
The Design Council team work together across strategic advice & policy, programme delivery, research & insight and corporate services to realise our goal of making life better by design. We collaborate closely with our world class associate network of 400+ experts and design associates to bring together the right team for every project.
Design Council has a network of more than 400 built and natural environment experts who collectively embody the organisation's commitment to make life better by design. This multi-disciplinary network – refreshed in April 2021 – consists of a wide range of active leaders and change makers from various professions, backgrounds and regions. It is an essential part of Design Council's role in delivering design advice and support services in the built and natural environment and beyond.
Our expert network includes 34 ambassadors, 350 associates and specialists as well more than 20 corporate partners, representing a wide variety of skills, expertise and experience in the industry across the UK, including all nine regions in England.
From April 2021 onwards this network of experts will join with Design Council's design associates (see below), to form a dynamic community of practice which will share ideas, insights and develop exciting opportunities to collaborate. By bringing together increasingly diverse experts, social and business innovation, service and systemic design, this community of practice will be in a very strong position to respond positively and even more effectively to some of society's most pressing challenges.
The full list of new corporate partners, associates and specialists can be seen here.
Our Design Associates (DAs) bring a wide range of expertise to our design support work. This network is largely built up of independent design professionals working at the top of their field across public and private sector organisations including Virgin, Tesco, the NHS and Dyson.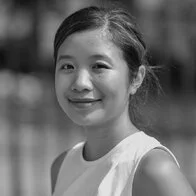 Zung Nguyen Vu Zung Nguyen Vu Areas of Expertise Service
Read More »